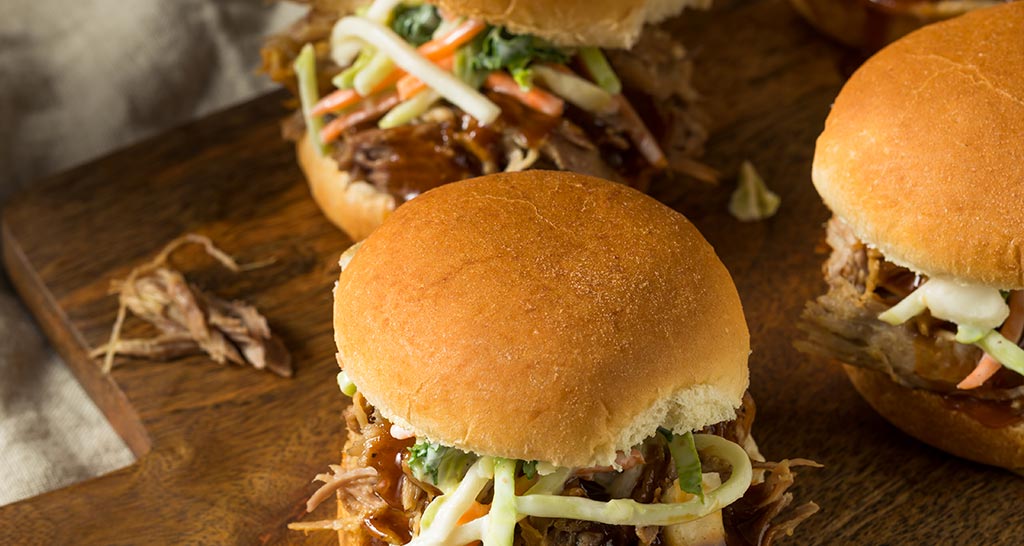 There's always the question as to whether you should provide evening food for your Guests and the answer is more often than not – yes!
Your Guests have feasted throughout the day but don't doubt they'll need to refuel once the dancing gets underway and the bar opens!
Whether you choose a gorgeous grazing station of cheeses, charcuterie & rustic breads or hot snacks that are waiter served round your guests, we have a list to ensure your guests don't go home hungry!
We've listed a few of our favourites for inspiration, but our list of what we can serve is almost endless!
BUTERMILK CHICKEN
Crispy fried Buttermilk Chicken, Hot Steamed Buns, Kimchi Slaw, Sweet Chilli
PULLED PORK
Bourbon Glazed Pulled Pork, Jack Cheese, Chipotle Slaw in Soft Flour Rolls
TRUFFLE MAC & CHEESE
Crispy Bacon / Sun Dried Tomatoes / Mushrooms / Shredded BBQ Pork / Jalapeños
FISH FINGER SANDWICHES
Chunky Farmhouse Bread, Cod Goujons, Tartare, Rocket
FISH & CHIP CONES
Beer Battered Cod & Chips, Salt & Vinegar, Ketchup & Tartare
6oz DIRTY BURGERS
Smoked Bacon, Cheddar & Red Leicester, Red Onion, Gherkin, Tomato, Toasted Buns
TANDOORI CHICKEN
Crispy Onions, Salad, Raita, Pitta
JACKFRUIT TACOS
Shredded Lettuce, Charred Sweetcorn, Tomato, Gochujang Mayo