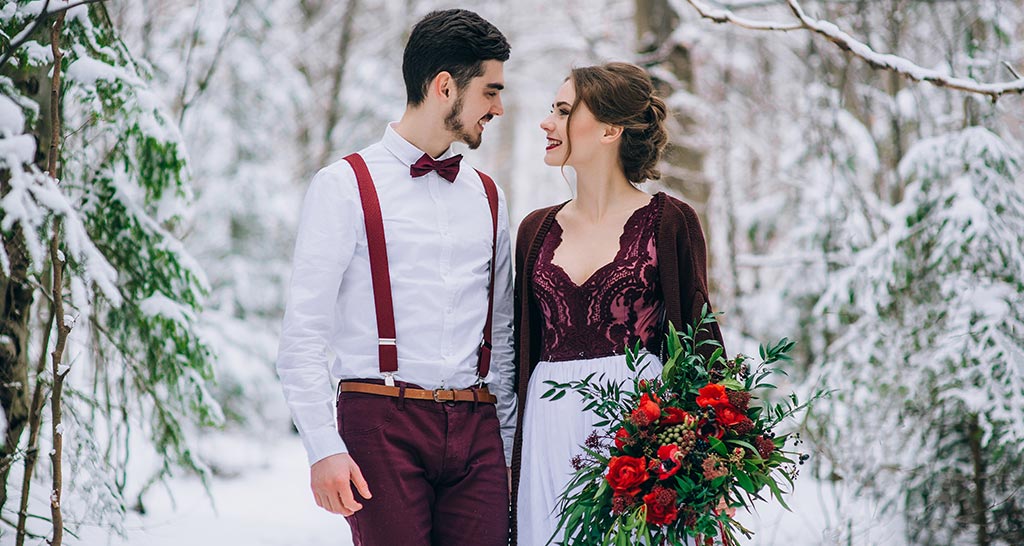 Wedding Tips, Inspiration & 10% Seasonal Discount!
Winter Weddings; whimsical, personal, indulgent, magical. There are so many reasons why Winter Weddings are the perfect choice, now more so than ever before.
We are all living in the COVID-19 Pandemic. We all know the effect this has had not only on our way of life, but what it has done to Weddings & Events, crashing couples dream days & generally causing chaos.We've already seen a huge spike in enquiries for 2021 and with Summer dates quickly filling up, why not avoid the stress & look at what Winter has to offer.
Summer Weddings are great, don't get us wrong, but we so often find couples worrying about the busy weekends, the heat, the humidity, the rain!, hayfever, allergies etc etc. The answer? Winter Weddings!
Granted, the weather is a little more unpredictable, but if you expect less, its always a fabulous bonus when that sun comes out. Let the elements create the day for you! If it's a little grey & rainy on the outside, you can be sure all of your guests will be inside having the time of their lives with you.
Not only that, but you'll often find that Winter Dates offer more for their money. Reduced venue fees, caterers offering discounts, added decorative features & so on!
From rich & warm autumnal colour palettes, picturesque snow laden countryside & mystical evening sunsets, let nature do its thing, whilst inside, you do yours.
Sparkling fairy lights, star lit cloths, stunning candelabra centre pieces, roaring log fire pits perfect for toasting marshmallows & traditional wooden bars adorned with foliage & candles all add to the magic of your day.
Let your food choices indulge you & your guests.
Choose your favourite winter warmers; Treacle Roasted Fillet of Beef, Rosemary & Garlic Lamb, Slow Roasted Crispy Pork Belly, exquisitely plated with your preferred accompaniments OR served to your tables on a selection of boards, bowls & platters, creating a stunning indulgent feast. Why not follow it all off with a hot toddy from the bar or a Build Your Own Hot Chocolate station.
Fresh Catering & Events is offering a 10% Seasonal Discount from October 2020 – March 2021 (Exc 23rd Dec – 3rd Jan)
For more information & to view our stunning Winter Menus & Offers, please call 01444 211 334 or email enquiries@freshcateringandevents.co.uk
**Weddings & Events are subject to advise & permissions granted from Government. All new guidelines & service standards will be adhered to & followed strictly.